Gaithersburg Corvette Club, Inc.
Location: Gaithersburg, Maryland

Established: 1978

Incorporated: 1983

Member NCCC: 1983

Sponsor: Criswell Chevrolet, Gaithersburg, Maryland

Community Outreach: Stepping Stones Shelter, Manna Food Center

NCCC East Region Champions: 1992, 2006, 2007, 2008, 2009, 2010, 2011, 2012
G-Burg Vettes, a group of Corvette enthusiasts dedicated to promoting America's sports car the Chevrolet Corvette. We fully subscribe to and actively promote interest in the joy of Corvette ownership, the spirit of friendship and friendly competition, caring for others and serving those in our community that are less fortunate.
Our Preamble:
In order to promote interest in Corvette automobile history, ownership and operation and to that end to collect, receive, learn, disseminate and publish information relative thereto and further establish an organized effort to encourage others to participate in the ownership and enjoyment connected with the use of said automobile and to that end to hold meetings, affairs, rendezvous and other gatherings, public and private in the furtherance of said purpose.
G-Burg Vettes functions much like a big family, celebrating happy times and pulling together in sad times; we genuinely care about each other. It is the women and men of the organization that have and will continue to make this club a respected and respectful Corvette organization. We embrace our Future Corvette Owners of America (FCOA) members, all of which are our children; as they are the future of our Club.
Our 25 year sponsorship, support and relationship with Stepping Stones Shelter, a homeless shelter located in Rockville, Maryland is one of our proudest accomplishments. The Shelter is dedicated to helping families move from crisis to a stable home environment by providing temporary shelter and support.  Each year we set aside funds to be used exclusively for the Shelter. In the past we have assisted in the repair and up-keep of the Shelter, donated computer equipment and telephone systems, organized donated food and clothing and provided toys and gift cards to the families during the holiday season all in an effort to bring some level of joy to the children and parents in the Shelter.
For more information visit www.gburgvettes.org.
---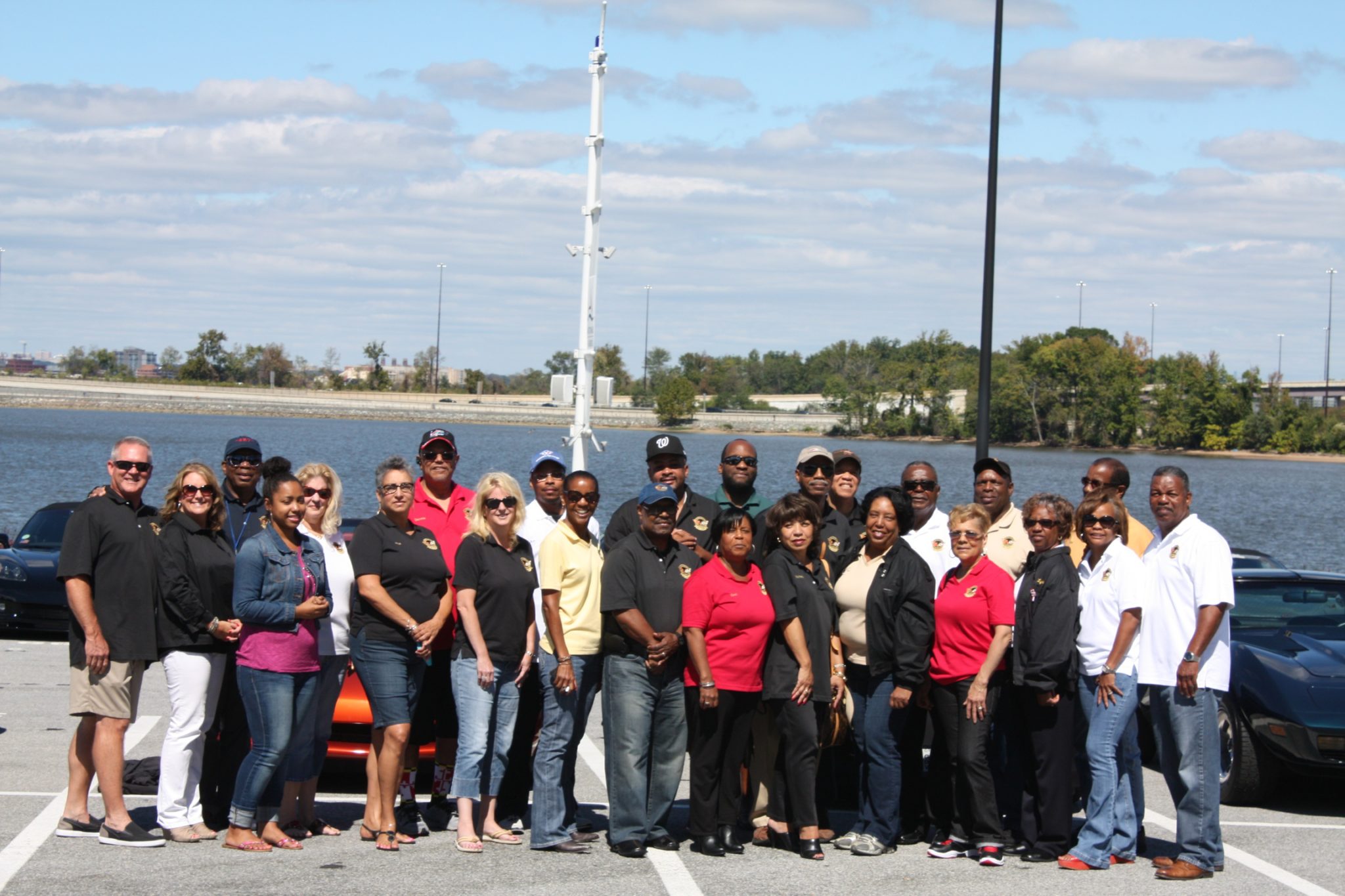 Maryland's National HarborFun RunSeptember 2013
---
CELEBRATING
OUR 30th ANNIVERSARY